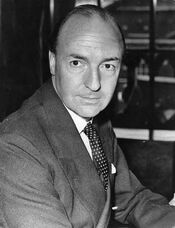 The Profumo affair was a political scandal that took place in London in 1961. It centered around
John Profumo
, the Secretary of State for War under
Prime Minister Harold Macmillan
, who engaged in an extra-marital sexual relationship with
Christine Keeler
, a 19-year-old would-be model. At the time, Profumo was married to actress Valerie Dobson, one of Britain's best-known actresses. Although Profumo initially denied the liaison, he was soon forced to admit to it, leading to his resignation from government and Parliament. The affair de-stabilized the Macmillan government, eventually leading to the Prime Minister's resignation.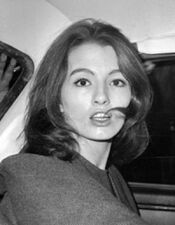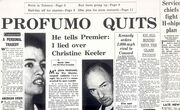 Ad blocker interference detected!
Wikia is a free-to-use site that makes money from advertising. We have a modified experience for viewers using ad blockers

Wikia is not accessible if you've made further modifications. Remove the custom ad blocker rule(s) and the page will load as expected.